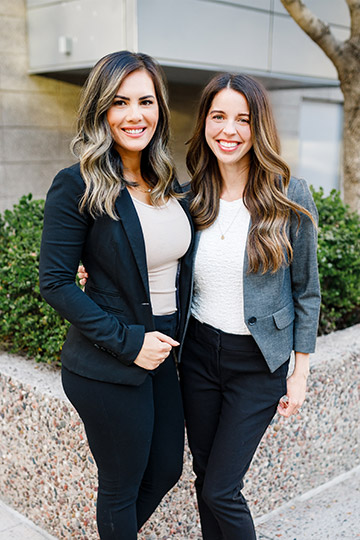 Block77 Co-founders, Laura Manning and Brittany Celaya
Happy clients, beautiful homes, and a Phoenix touch
Block 77 Team specializes in local Phoenix residential resale, new builds, and investment properties. With over 300+ homes sold making for 50+ million in sales volume, Block 77 Team's Realtors love to hustle! Their goal? Get your home sold for top dollar and a smokin' deal on your purchase!
Over 300 happy clients

Customer service is #1 in our books and we pride ourselves on making your transaction as smooth as possible!

20 years experience

Over the years our experience has shaped us into the educated and attentive agents we are today.

Top 1% agents in Arizona

Everyone knows an agent, but we aren't just any agent! We are consistently ranking at the top!